Sacranet has been providing web services to clients since before the turn of the century! (Well, since 1999).

It was in 1997 that I put together my first, rather simple, web site dealing with family genealogy.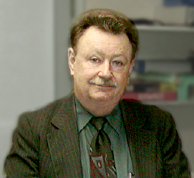 To do this, I had to learn the language of the web, HTML. As time went on and I updated the site, I realized I was learning more about web programming. It then occurred to me that the skills I had developed could be used to help others, so I made my talents available and soon was helping one, then two, then three... clients.

Things have moved on from the original HTML, and today the current standard is HTML5, which offers more compatibility, along with CSS3 and php. Of course nothing stands still in the computer world. The current state of things now requires support for smart phones. While one approach has been to build a separate additional site to support these, I am now working with Responsive Web Design (RWD). This method provides a good user experience for desktops, tablets, and smart phones with support for screens of all sizes.
Although there are a number of automated programs (featuring drag-and-drop) available to create web pages, I feel that my 'hand coding' results in more efficient and more compatible web sites.
I do the work myself, I know each client, and I give each one personal attention. This personal relationship results in a sense of comfort and trust between my clients and me.
Sometimes the question comes up, I recently saw an ad for a do-it-yourself website. Do I really need to hire you?
Read my Answer
As technology moves on, I find there are always things to learn about new techniques in web site development.
I invite you to call and speak to me personally, and we can discuss your website desires and needs.